Coming Soon!
Book III of the Merrywell Trilogy
A New Urban Fantasy by
Charlotte Lawrence
In the third book, The Mill, The Map and the Ogham we travel far back in time to learn the source of Rian's unusual family and their strange journey across Europe during the fifth century to the famous enchanted Lake of Glass of the Arthurian legends. We discover a land of secret grottos, shape-shifting, strange initiation rites and romantic lucid dreams.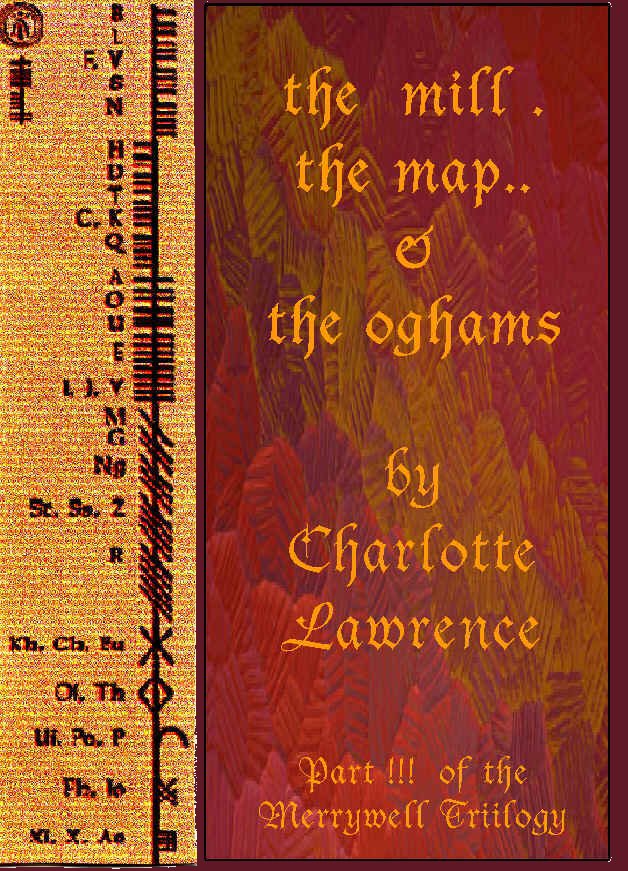 Learn how the modern characters in the first two books are influenced by their connection to the lives of ancient kinsman from the ill-fated Arthurian Legends. Through romance, ritual and intrigue, the present day characters are forced to relive the past in a thrilling tangled story of magick and spell casting. Will they every be able to break the spell of their haunted destiny or must they remain forever bound to it's magick and enchantment?
During Carl's quest to find Dru through the holographic dollhouse, the story takes on a strange twist. Ivy becomes immersed in a new provocative and sensual role in dream, vision and reality. In this role, she must untangle the connection she has to a mysterious stranger who has bound her and Morgana together as adversaries throughout the centuries.
*Looking for a new publisher for my latest novel.
(Former publisher no longer publishing fiction.)
Click the Button to return to Home Book Page!